Google's attention is a precious gift, and nearly everyone with a website wants to get it by any means: writing catchy articles, implementing a smart design, or engaging customers to share user-generated content. While striving to make their sites "good for people", most site owners neglect basic technical recommendations in SEO for ecommerce sites and lose organic traffic. Let's go through the 12 most common mistakes, and suggest some homework to increase your websites' customer acquisition.
SEO Mistake 1: Choose a platform you don't have full control of
Does the idea of drag-and-drop website builders' attract you? Yeah, we get that. It looks so effortless to create your website within a few hours, no coding involved. But choosing this option means sacrificing the ability to gain Google's attention via full control of your server.
The Robots.txt, sitemap.xml and CSS files are not indifferent to search engine robots. Robots.txt provides direct instructions on how search engines will index your site.
Sitemap.xml lists all the pages on your site so that Google bots can view all of them.
The weight of CSS files determines the loading speed of your site, which is a critical issue in 2020.
Given all this, accessing your server where all these things are stored may seem a little more important.
SEO Mistake 2: Maintaining 2 versions of the site (www / without www)
You might think: "The SEO masters said," The more pages, the better for SEO! "And you will be right, having only one detail. The more relevant landing pages, the better. In an ideal SEO world, every page of your site should correspond to a specific keyword, so organic traffic will be directed from Google search to it. And what happens when there are two identical pages with the only difference – www or not www in the URL? Traffic is scattered, otherwise, Google will not show duplicate pages in the search results.
Therefore, be careful to determine the main version of your site – with or without www – in your robots.txt file, and report it to Google through the search console, which we will talk about later.
SEO Mistake 3: Create site structure randomly
Site structure defines how much organic traffic you would get, so you can't just download a ready-made theme, name 5 product categories, and that will be it. Such mistakes as not devising the structure of your website according to its semantic core may cost you the organic traffic, which comes to your site for free.
As we mentioned in the Mistake 2, the main goal of SEO is to optimize the site's pages in such a way as to help attract organic traffic to them. So, first of all, you need to write all the possible search queries for which your items/services can be found on Google – this is a draft of your semantic core. Then upload this list to any keyword collection tool (for example, try Ahrefs or Similarweb) and see what other search queries may be relevant to your site and what their monthly search volumes are. This will help you understand how much traffic you can (ideally) expect per month if your site's pages rank first for each keyword.
And what is also worthwhile – their grouping will shape the menu (the so-called silo structure) and the filter structure of your site. Please, take note that the filtering pages may also be optimized to attract organic traffic. Some platforms, for example, Magento 2, allow you to make the filter pages (layered navigation) static, assign meta tags, title, and description to them and even add text blocks. This way, when visitors type in a search query like "yellow jeans", they' resent straight to the yellow jeans page (or filter page), not to the general category of jeans.
SEO Mistake 4: Creating lots and lots of subcategories
Now that you have your menu structure in place, here comes another common mistake – in pursuit of creating the perfect SILO hierarchy, some site owners create very complex hierarchies with lots of subcategories nested one into another. Remember the golden rule of usability – the nesting level of each page on your site should not exceed 3 or 4 levels. Try to bring out every subcategory as close to the home page, as you can. This will help both your site's visitors and search bots which are scanning your site not to get lost.
Another clue to the menu structure is the popularity of the product\service. Let's say if you sell mobile phones and accessories, one of the most popular products on your site will be the iPhone; it's the product visitors are looking for more often. So, it makes sense to bring this subcategory higher in the hierarchy, than any other model.
Instead of Home page > Household appliances > Mobile phones > iPhones
You can just structure it Home page > iPhones to make them easier to find.
Additionally, when you put a direct link to a category from the home page, it gets more PR and is ranked higher, because a general rule of thumb is that a site's home page is usually the page that carries the most weight. There are different ways to implement such structures – via the grid menu, via special block "popular products" on the home page, etc.
SEO Mistake 5: Creating a desktop-only version of your site
"We've developed the desktop version, and will get back to the mobile one later when we have the resources" is not an excuse in 2020. Going back as far bas as 2017 Google search has become mobile-first. Besides, statistics show that in the US, mobile traffic is already proving to make up more than 70% of the general web traffic platform.
So, newly-hatched ecommerce merchants of the world should trust our word: it is a wise decision to develop 2 versions of a site simultaneously, as it's always optimal when both versions are created by the same designer, taking into account your business logic and customers' journeys. If your choice is to buy a ready-made theme – that's fine, just make sure it is responsive and loads fast on mobile devices.
Already have a Google Analytics tracking site? Great – go to your Audience> Mobile> Browse to see how many visitors of your website use mobile devices. The only reason not to care about the mobile version of your website is a chart similar to the following:
Please note that it may also mean that your website is loading too slow on mobile devices, which is why it is ranking much lower in mobile search results page. In this case, a well-optimized mobile version will be a huge help.
SEO Mistake 6: Implement language versions for your website via subdomains, not subfolders
There are different SEO approaches to language version implementation. You can opt for either the subdomain approach, or the subfolder approach. But, as you've guessed from the header, the first one is a mistake in terms of SEO. And that is why subdomains are considered to be separate domains by Google, and subfolders (yoursite.com/de/, yoursite.com/fr/) are considered to be a part of your site. The latter option is way better, because it's easier to outrank your competitors with one, multipaged site with several language options, than with a set of separate language version subdomains, which have fewer pages and less weight.
As for local SEO – you can add a "hreflang" tag to your pages to define the country and the language this page is relevant for, so that Google algorithms will understand which language version of your website to show to site visitors. It is very helpful for multilingual countries, such as Switzerland, for example. In this case, you can add 4 hreflang tags with the same country (Switzerland) and 4 different languages spoken in it (French, Italian, German, Romansh).
SEO Mistake 7: Putting h1 h6 headers in random order
Who cares about the headers order in the text content? Google does. And they should ONLY be structured like this: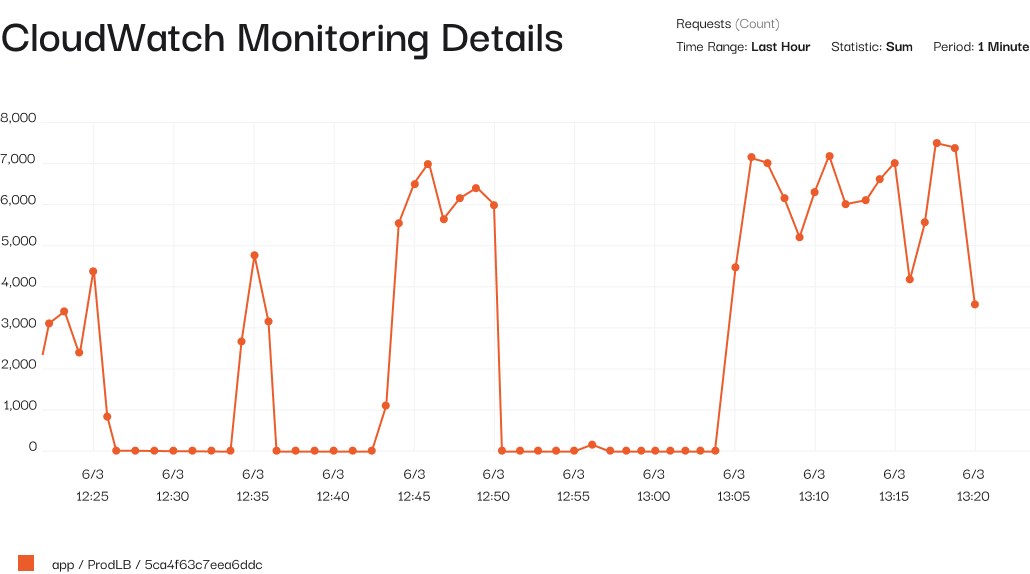 There should also be only one heading per page, and no service components (such as menus, buttons or contact form headings) should be marked with tags. Why does it matter so much? See, the web technologies may change more and more with the passing of years, but Google site databases (Google index) still remain the giant library, or the archive where all the documents should be stored in order, each assigned with just one name clearly explaining the contents.
SEO Mistake 8: Leaving meta-tag titles and descriptions blank
Or, maybe you are confident that default generic values will do? No, they won't. How do you know if they are generic? Just type 'site:yoursite.com' in the Google search field to see which snippets are being shown by Google – snippets usually consist of title and description you've filled in.

On the example above you can see an example of no heed paid to the meta tags optimization.
What else you need to know is that meta-titles should summarize the content of a landing page and motivate users to click while they are looking through other search engine results. Be sure to remember that title tags are not equal to H1 headers, you need to optimize their length if required. You could explore further advanced recommendations on how to write perfect title tags that drive traffic in the Top Digital Marketing Agencies blog article. 
SEO Mistake 9: Avoid optimizing images
Images are a showcase of your site – they really sell products. But don't just chase the quality of the images – their size and tags also matter. Before uploading images to your site, please make sure that you optimize them for the Internet using any optimizer service such as TinyPNG. And also fill in all the tags with the keywords describing what is depicted on the images – it may also attract organic traffic of those people who search by images. Please note that Google Images rank only those images which are unique. So, if you are a huge photostock lover, we've got a piece of bad news for you.
SEO Mistake 10: Deleting product pages that are out of stock
Some products became out of stock – just delete their pages and forget about it – out of sight, out of mind. That would be wise, if not for SEO. Deleting pages leads to an increase in 404 pages, and the more 404 pages on your site's URLs, the less Google likes it. Keep that in mind – it is always better to change product images to "out of stock" notifications or darken them a little bit to let customers know of their unavailability. This will save the number of pages, meaningful for site outranking.
SEO Mistake 11: Don't filter the filters
Although from the customer's point of view, the filter functionality is crucial for any ecommerce site, all of these filtering methods (by number of products on page, by line, grid, price, popularity, etc.) are not needed for SEO. Ideally you would promote only categories, subcategories and blog pages, so all types of sorting would only contaminate your site indexing. To avoid this, you need to set 'canonical' tags for each category and set the directives in robots.txt file not to index the filtering.
Here's the proof from Google Search Console:
SEO Mistake 15: Ignoring the Search Console
Google Search Console is your direct communication interface with Google. Want Google to notice your website, crawl a new blog article or reindex the changed content? No recommendation letters needed, just tap on its shoulder, saying: "Hey there, come index my URLs":
Over the last year, Google teams worked hard on the new Search Console, so here are 4 of its most insightful features you ought not to ignore:
Performance report. Here you can see how the pages of your site work, what queries they are looking for, in which countries they are located and from which devices. Data for the last 16 months is now available according to the

Google blog

.
URL inspection tool. Allows you to check how Google "sees" your existing URL and whether it is optimized for mobile search, AMP, structured data, and indexing in general. You can also request indexing using it.
Index section. Here you can send your sitemap so that Google "sees" all the relevant pages of your site and receives information about all the possible indexing problems that may arise on your site.
Links report. In this section you have the opportunity to compare your internal and external links and link texts, export and analyze them. It's free!
Conclusion
If you've made all these mistakes and have absolutely no time to do your SEO homework – delegate it to the professionals via our contact form below. We'll fix all of them cost-efficiently and your website ranking will touch the Google sky!
Subscribe
to our newsletter