There is no handbook as such that sets the industry standards for merchants to succeed. However, there are basic factors and tricks that can be used to help you get more clients on board and retain them. Let us dive a bit deeper into those insights. 
1. Shop design
When it comes to winning a client, it is indeed about judging the book by its cover. So make sure your website is pleasing to the eye, has a sleek layout, and an appealing color palette to attract their attention. There are so many great retailers who have already made it through hardships to the stars so why not get some inspiration and consider the website design and layout they chose for their store for a better idea on where to get started. Check such resources like Awwwards that compiled the websites of industry movers and shakers who rock or, visit websites of your fellow merchants — you will most definitely find some ideas for your ecommerce site there. And, one more takeaway: make sure to use high-resolution images across the site, because bad quality pictures can spoil all the hard work you've already done designing the whole concept.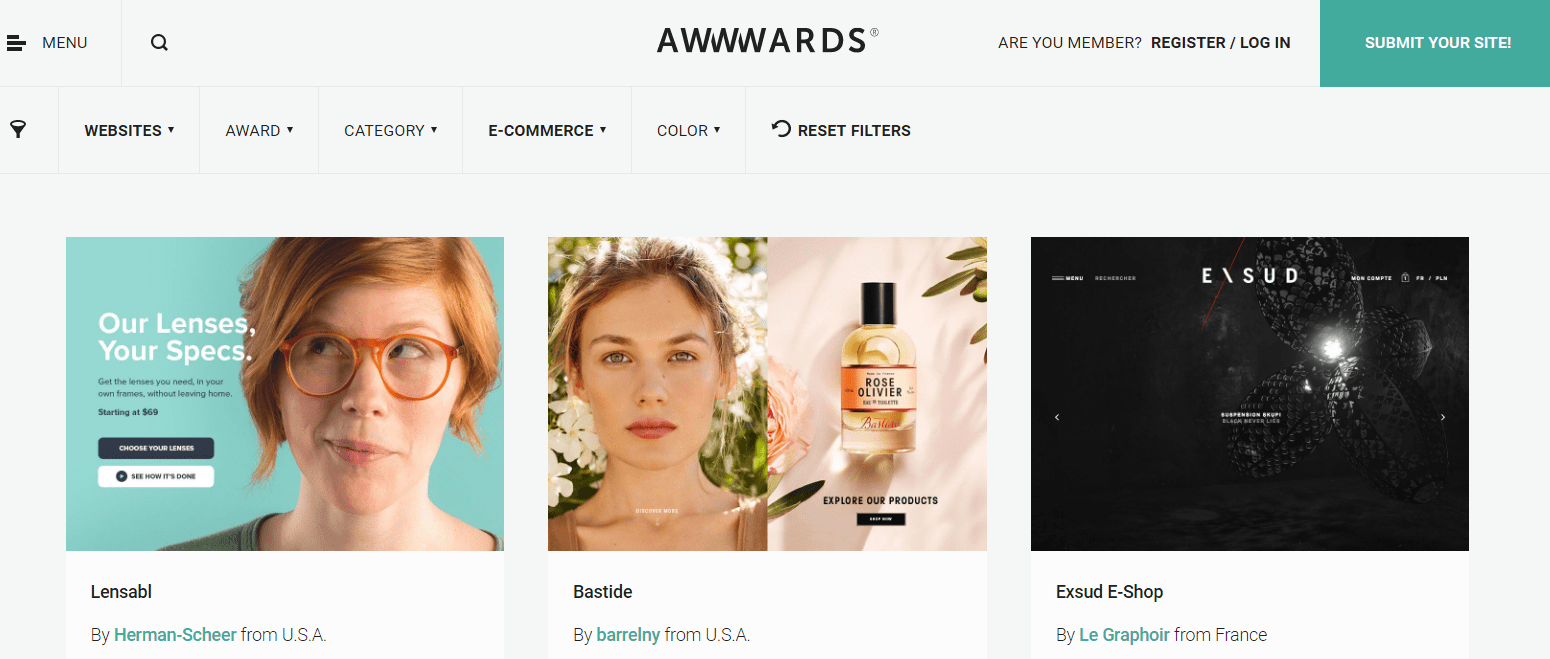 2. Page load time
It is very unlikely that shopping – and shoppers – can wait. So make sure your web store works smoothly and potential buyers don't start yawning while the page is loading. Every second counts as you can easily lose conversions with slow turnaround times. As per kissmetrics findings, about 50% of online shoppers want their designated store page to load within 3 seconds, making every second count.  Why not use web page test, a tool designed to test the speed of your webpage load time. This way, you can make sure it doesn't take too much time for your website to appear on the screen. In addition, such tools have great help menus in case you are at a loss for what to do to improve your site usability and loading speed. With so many resources on the web, everyone can create a store that's not only visually appealing to end customers, but also meets their expectations in terms of fast loading speeds.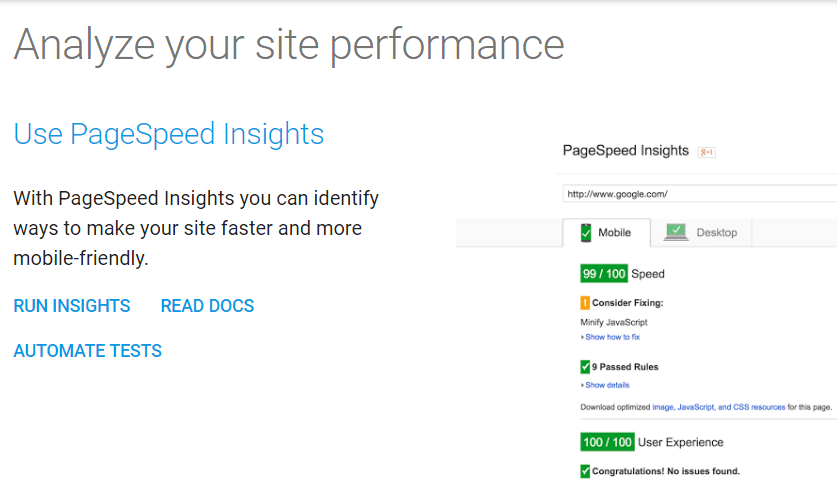 3. Easy navigation
Shoppers don't like to work too hard to get what they want. It's human nature to follow the way of less resistance, it's practically in our blood. Thus, create functionality that simplifies the life of your potential customer like setting filters, including sorting options, using breadcrumbs etc. Dozens of tips that will give you a hint on how to improve navigation are just a click away. N.B. For a majority of shoppers, bad navigation comes as the 2nd most important reason for abandoning a website. Check how industry leaders create a history and establish those close ties with their customers.

4. Detailed product pages
Informative product pages can definitely add to your profit boosting sales. Turning prospects into real buyers requires effort, so play around with colors, creating buttons that users want to press, add visuals that present your products in a good light etc. Another thing to consider is a detailed view. Zooming or using a 360° view feature is what most of the users do online when they don't have the ability to physically touch the product: show your potential buyers landing on your website all the teeny-tiny details. Remember that words along with visuals can do the magic, too. Write meaningful descriptions that will be yet another call for action. Here, we have even more useful info on how to create effective product pages.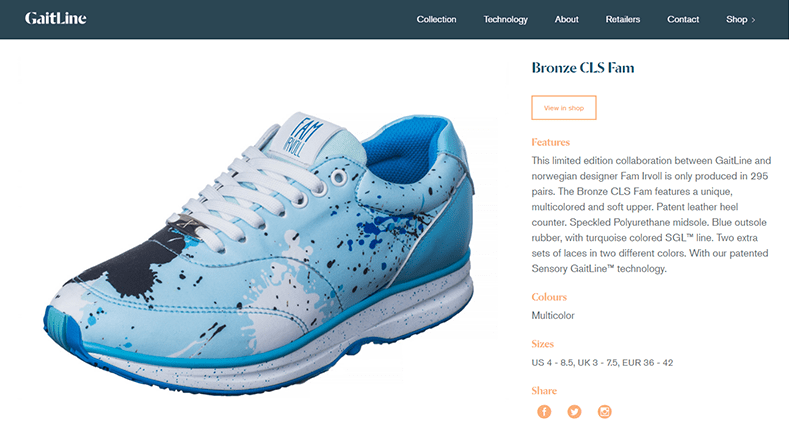 5. Variety of payment gateways
Along with great website design, your online retail store needs to have a payment tool that creates a positive shopper experience. The more payment options you offer, the better. There are several payment gateways that are the most in demand. Think it through and evaluate your target audience. After this analysis, you will know what methods are unlikely to work for your specific business and other payment option to employ. By making the transaction easy and transparent, you earn the trust of your customers, so include some popular payment gateways such as PayPal, Square, or Stripe to score more points with buyers. If you are a trailblazer who is yet to explore payment gateways, there are plenty of resources to consult before making the decision that best suits your business needs.
6. Robust order management
Managing orders can be a headache unless you have all the tools at hand to orchestrate all the work. For example, Magento platform has a great OMS by default. But there are no boundaries for perfection: with the help of various extensions and additional Magento development, you can solve a number of problems such as order deletion, RFQs as well as personalization of shipments and bills. Still, growing demand for innovation made companies like Magento introduce its omni-channel order management system that is even more flexible and effective.

7. Shipping and handling charges
With a variety of potentional shipping perks, the way your goods reach clients can quickly be turned into a favorable situation for the seller, with options like offering same day delivery or in some cases, even free delivery. These can also tie into the different reasons why shoppers abandon their purchases. One of them could be that they prefer a particular carrier to bring the purchase to their doorstep that may not be available, so teaming up with a few services could be a good idea to make sure you give shoppers an opportunity to choose. Magento has several shipping methods that are there by default. If DHL, UPS, and USPS are not enough for your ecommerce business, use extensions to increase the shipping options you offer shoppers.
8. Social media engagement
To maximize store's exposure, harness the benefits of the digital age and engage with users online. Not having accounts on multiple social media platforms is like being faceless these days. Choose among popular ones like  Facebook, Twitter, Google+, Tumblr that are especially useful for pioneers who are yet to become known and recognized. Attract eyes and ears to your brand by putting up juicy pictures and funny videos that reflect your potential and ambitions. Posting about season end sales or ongoing promos is another call to action for your audience that can result in traffic pouring back to your website. Social media could be another tool to help manage customer care. For example, some retailers utilize the power of online media to boost sales while others opt for it to address the concerns of their clients. However, you should remember that adding social media buttons at your store should come in moderation. Otherwise, you run the risk of having your shopper lost on Facebook or Twitter completely forgetting that they were going to shop.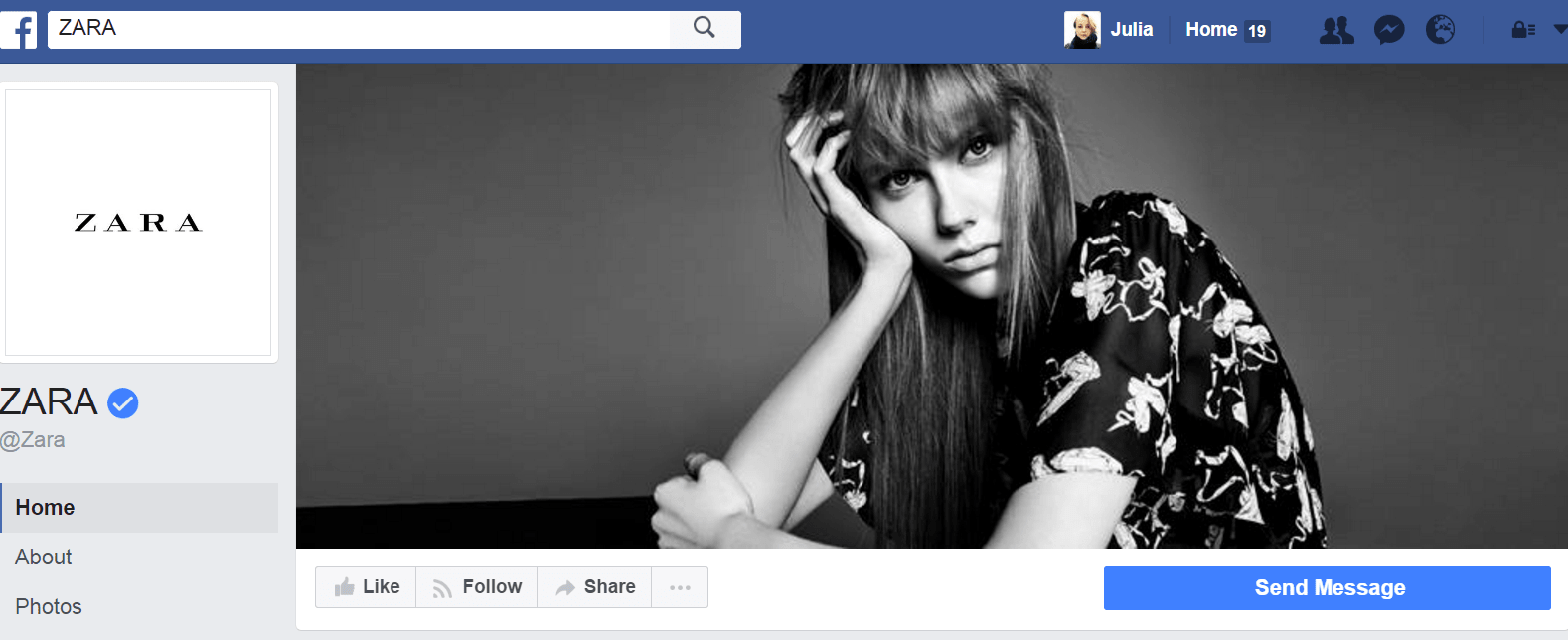 9. Excellent customer support
There is no need to go on and on and explain why taking a good care of your shoppers is a must. Once a customer feels neglected, they'll look for other shops where merchants make them feel more valuable. It is one of the most significant elements of building a strong and reliable e-commerce brand. If your service is exceptional, the word is likely to spread and this will attract new customers to your store. Think of automated options you can offer to an end user to deal with the issues they experience (like social media or chat services) as some members of your audience may not be willing to confide their problems directly to customer care representative. Magento has a set of transactional emails, for example, that cover a number of popular topics such as new account creation, order confirmation etc and you can even extend the library of default email templates if needed. You can also add your own Helpdesk or a live chat at the store. At the end of the day, how you converse with your shoppers can have a great impact on the bigger picture as the reputation of your business is at stake.
10. Checkout's that inspire
"Ende gut, alles gut". As this German proverb says the end of a customer's journey is what truly matters. Since your checkout page is the final stop of your customer's visit, make sure it is flawless. The way you design this final gateway might define whether or not clients decide to move forward to a completed transaction. If you wish to impress customers at the beginning when they just drop by to check out your store, they should end up feeling the same way when finalizing the purchase. Bad checkout design can often be a reason for a potential brand loyalist to abandon a shopping cart. You are unlikely to regain their attention after that, for it's nost likely been lost once and for good. Pinpoint your strength and stay ahead of the curve by implementing an easy-to-use checkout system.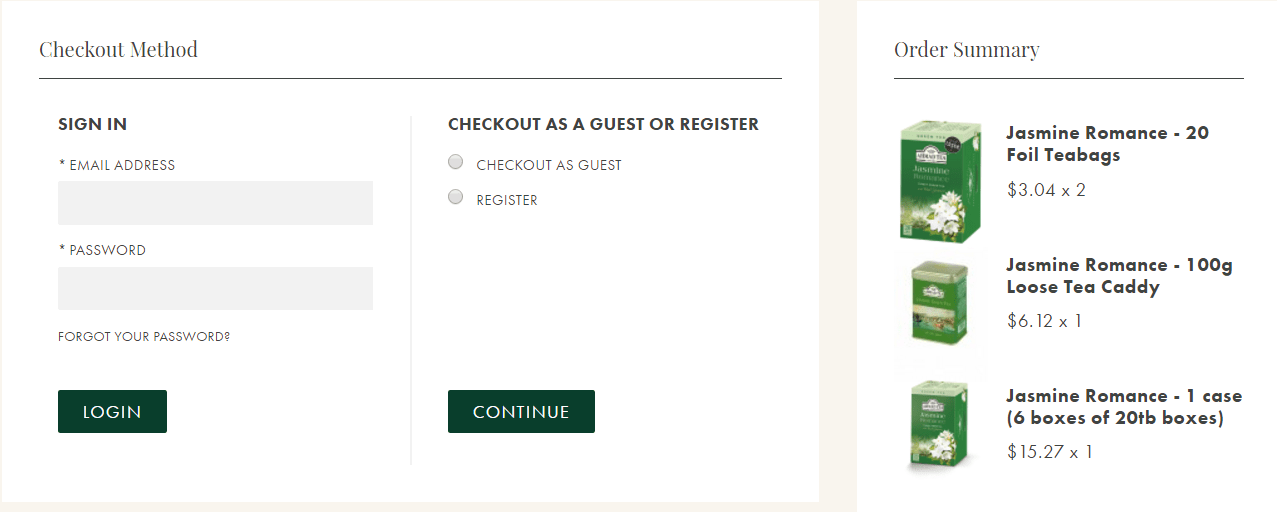 11. Advanced customer accounts
Advanced customer accounts are necessary to build good long-term relations with customers as it may contain customer's contact information, address book, order history, reviews, downloadable products, and more. When it comes to the improvement of Magento customer accounts, the most popular requests we receive is to add order tracking functionality or to remove some default tabs (e.g. recurring profiles or wishlists) from the customer account area in order to improve user experience. Furthermore, if you are a B2B ecommerce business, your customer accounts will most likely differ from regular B2C store accounts. For example, a B2B account can have several users connected to that account, or require more commercial options like reordering. So, make sure to properly plan customer accounts functionality.
12. Good marketing strategy
Gain visibility, attract the right shoppers and convert them into customers — this is one of the main goals of marketing. Use marketing tools such as flexible pricing, e-mail marketing, discounts and coupons, cross-sells and up-sells, referral and affiliate programs, follow-up activities, promotional widgets and banners etc. to work for your online shop.
Of course, the suggestions we've outlined here are not universal, neither the list very exhaustive. However, by going through all these bullet-points and learning what good CX means to your shoppers, you will be able to acquire visual and technical benefits that will help your online business stay ahead of the curve and more easily keep up with changing trends.