Writing an article about building an online wine shop on Magento is no less exciting than writing about fashion — you get to see so many nice things while doing the research! Although beverages are not among the top 5 selling things online, there are quite many online stores to buy ordinary or exquisite liquor from. We have investigated the most common features of wine shops that make the shopping experience much nicer.
First thing first — navigation. If you still hesitate whether or not to use a mega-menu on your site — hesitate no longer and go for it. It allows to show a lot of things at once and show your stuff to the shoppers. It would be great if your mega-menu features various types of wine (red/white/sweet/semi-sweet/dry etc.), regions, types of grapes, body, and vintage.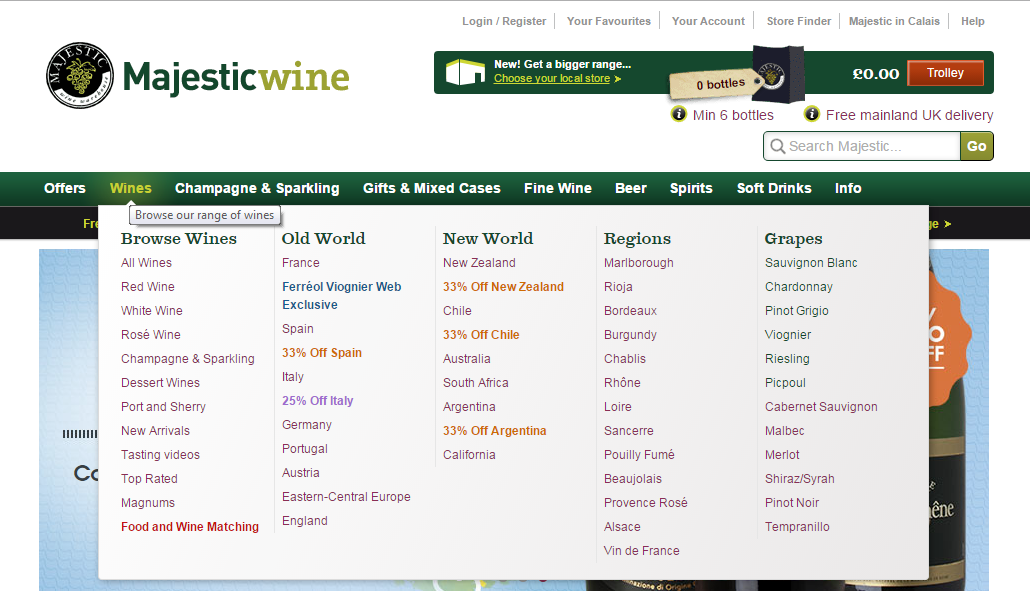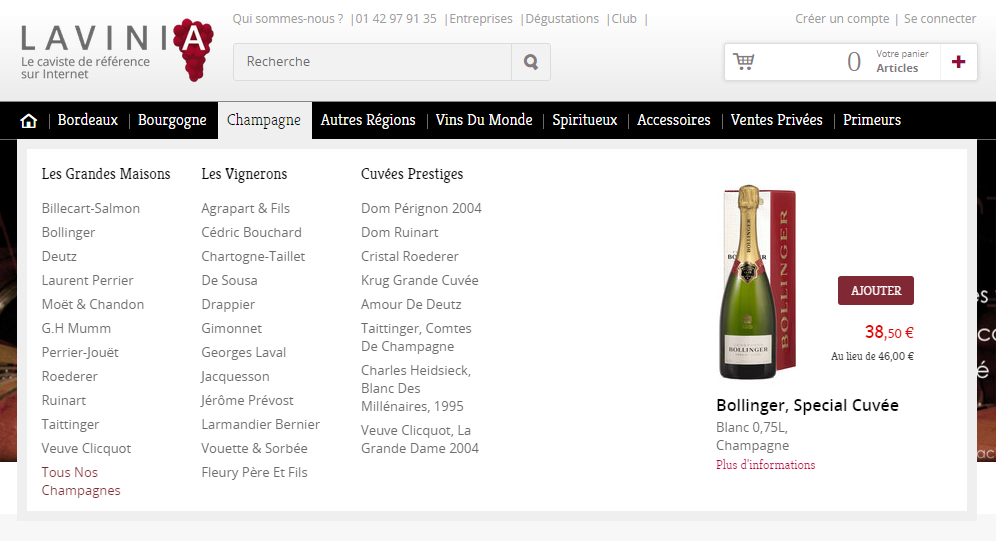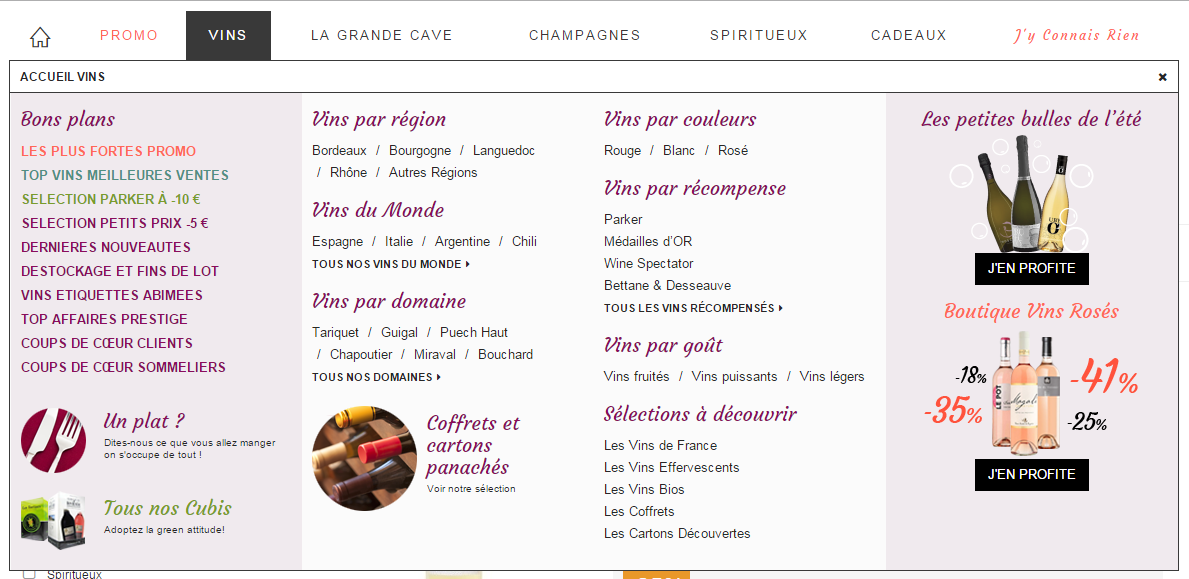 Filters (layered navigation)
The same parameters are usually included in the layered navigation on category pages. They can be complemented with price slider and other attributes that are not possible to fit in the mega-menu.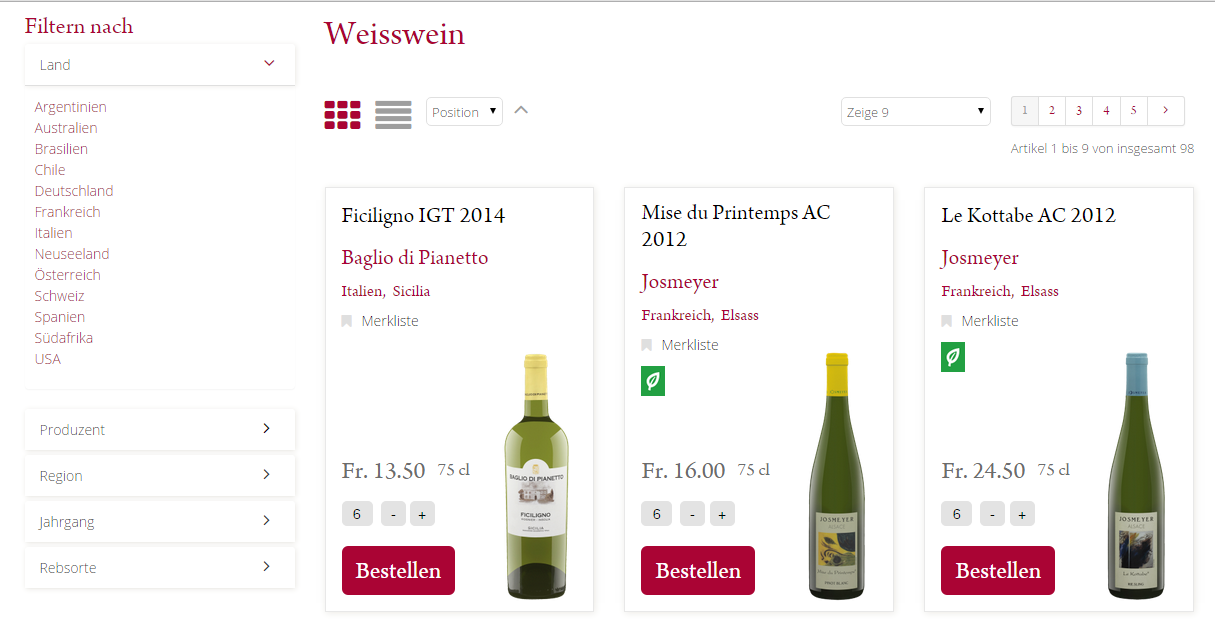 Here's another great way to present filters — implementing an aroma finder. Aroma is an attribute of the wine, every wine can have several aromas. If a buyer wants some specific aroma, they select it, and the system will filter out the wines with this aroma.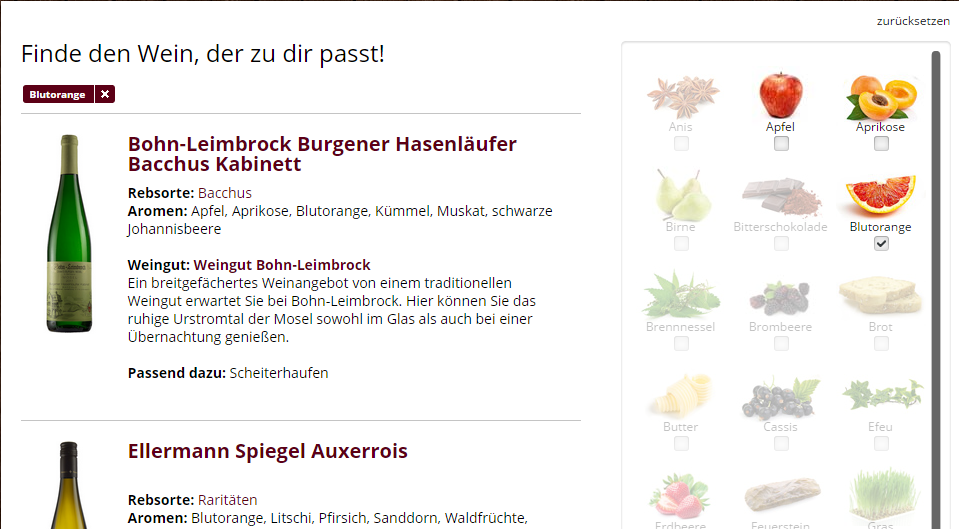 A very nice feature is implemented at Waitrose Cellar website — in addition to standard filters in the sidebar they show a food-matching block above the product list. Besides text, there are icons for better perception of the information, and it helps buyers make decision and navigate the store much quicker, plus give some expert advice in case you don't really know what wine to serve with your lasagna.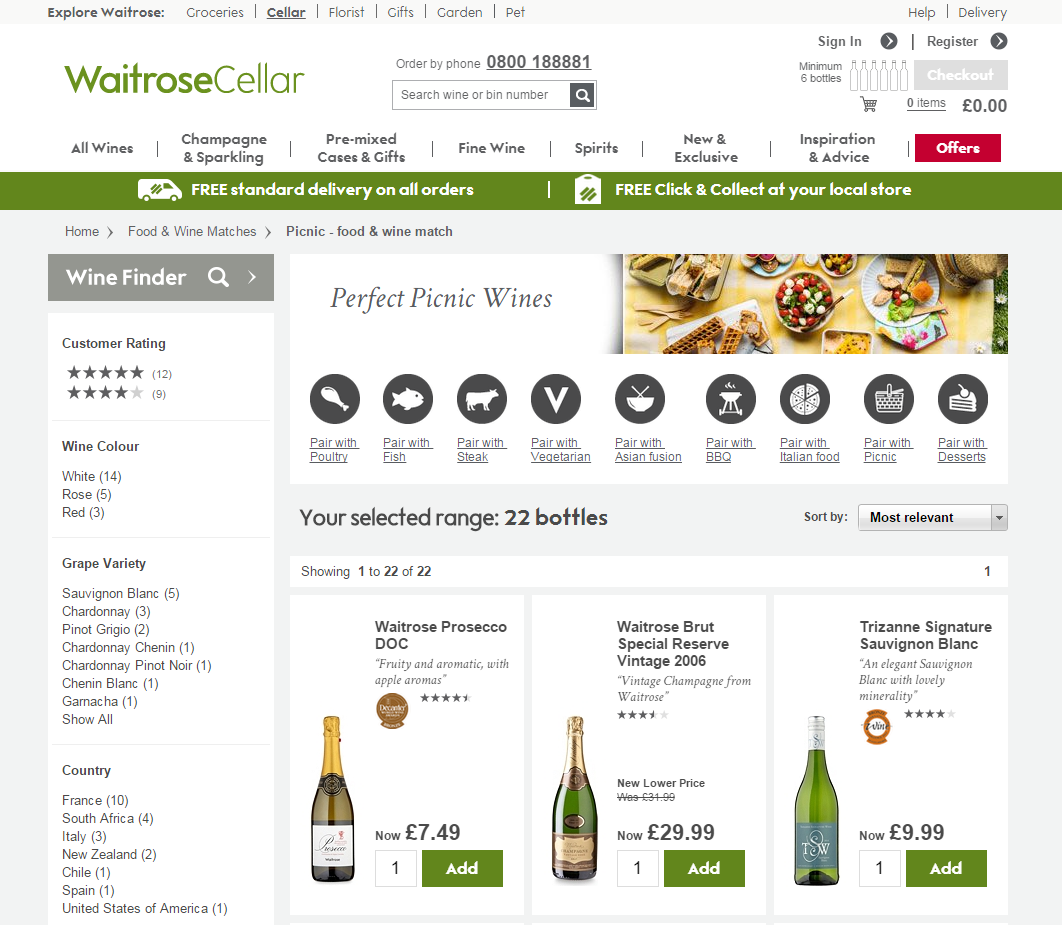 A few other food matching features can be found at Majestic Wine: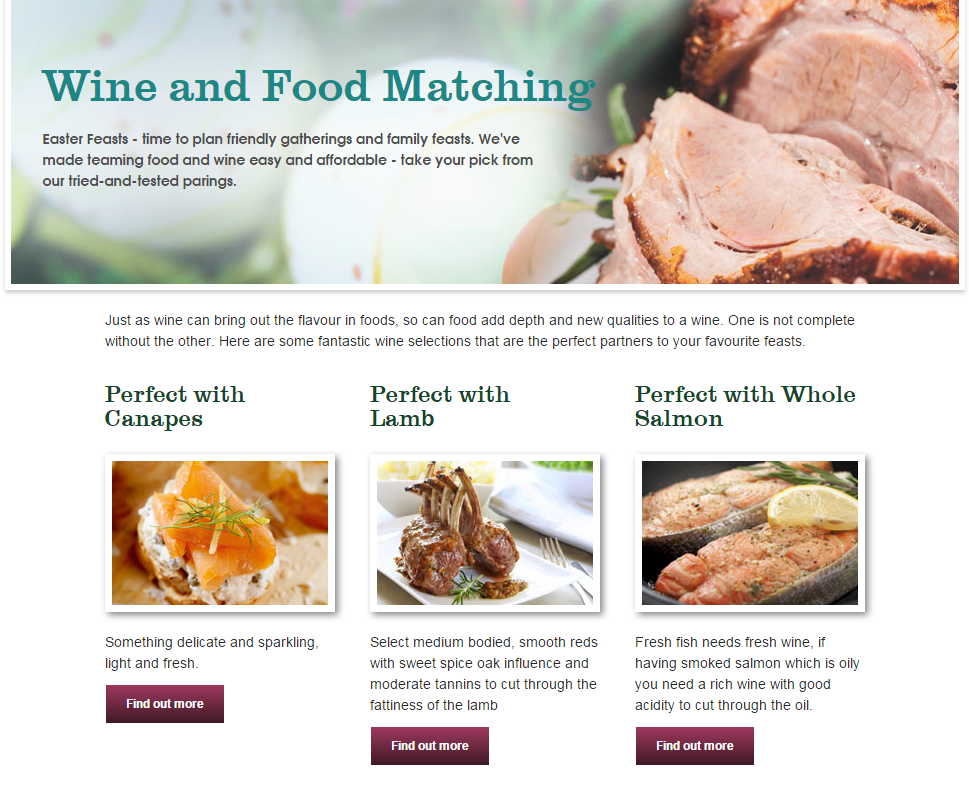 Click "Find out more" under "Perfect with Lamb" for instance and you will see a list of wines that go great together with lamb dishes: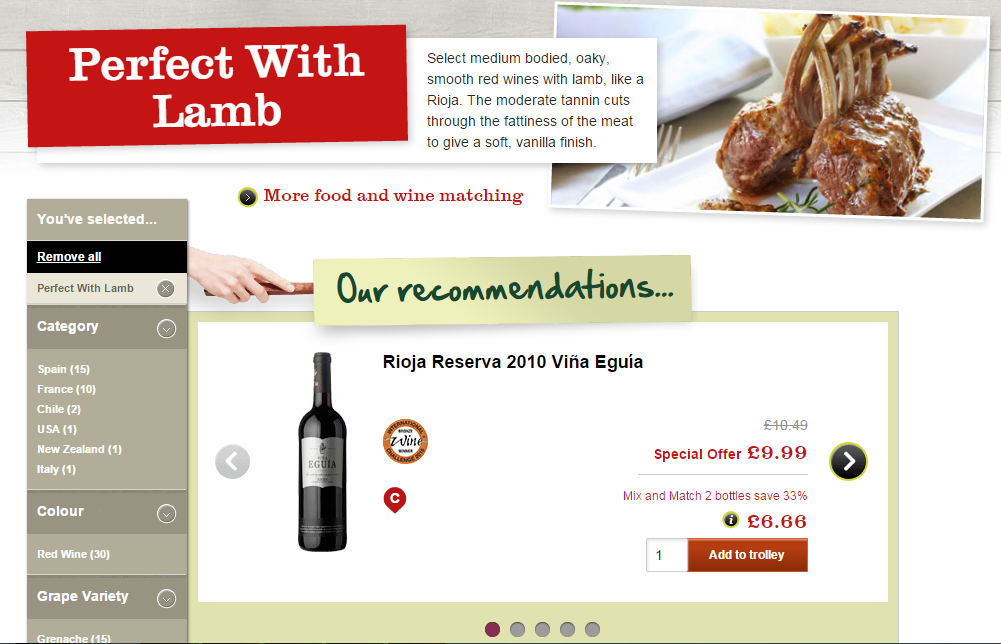 One more great food and wine matching section can be found at Waitrose Cellar (yet again, and it's not the last time we mention this website in our article, because it's really great!) — the use of imagery does a good job: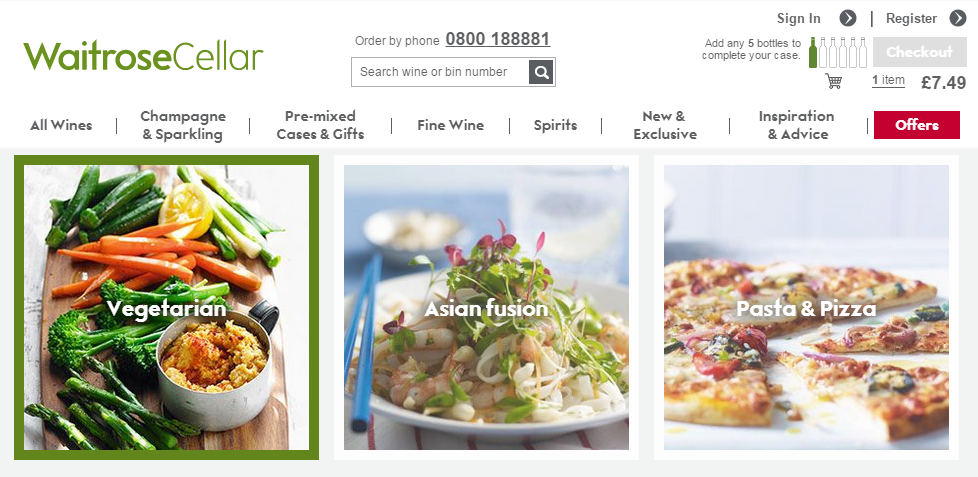 A food matching example from Oddbins: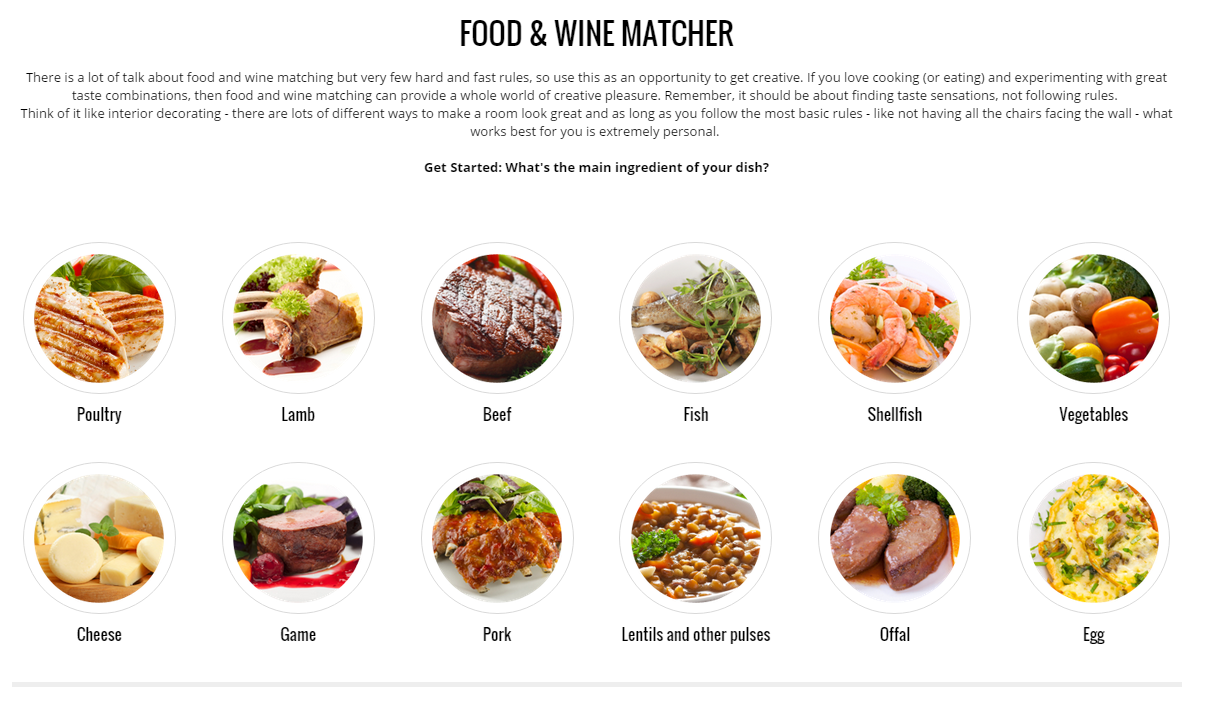 This approach really works great — the pictures are so appealing that they make you want to click them! And in addition to food matching Oddbins also offer a mood matching option 🙂
The food and wine matching feature will require some custom coding if you want to build your wine store on Magento platform. You can of course go with a quick-and-dirty implementation and work it all around CMS pages with images linking to specific categories but we can suggest you much more elegant and scalable solutions.
And by great we really mean great: use big images of the bottles!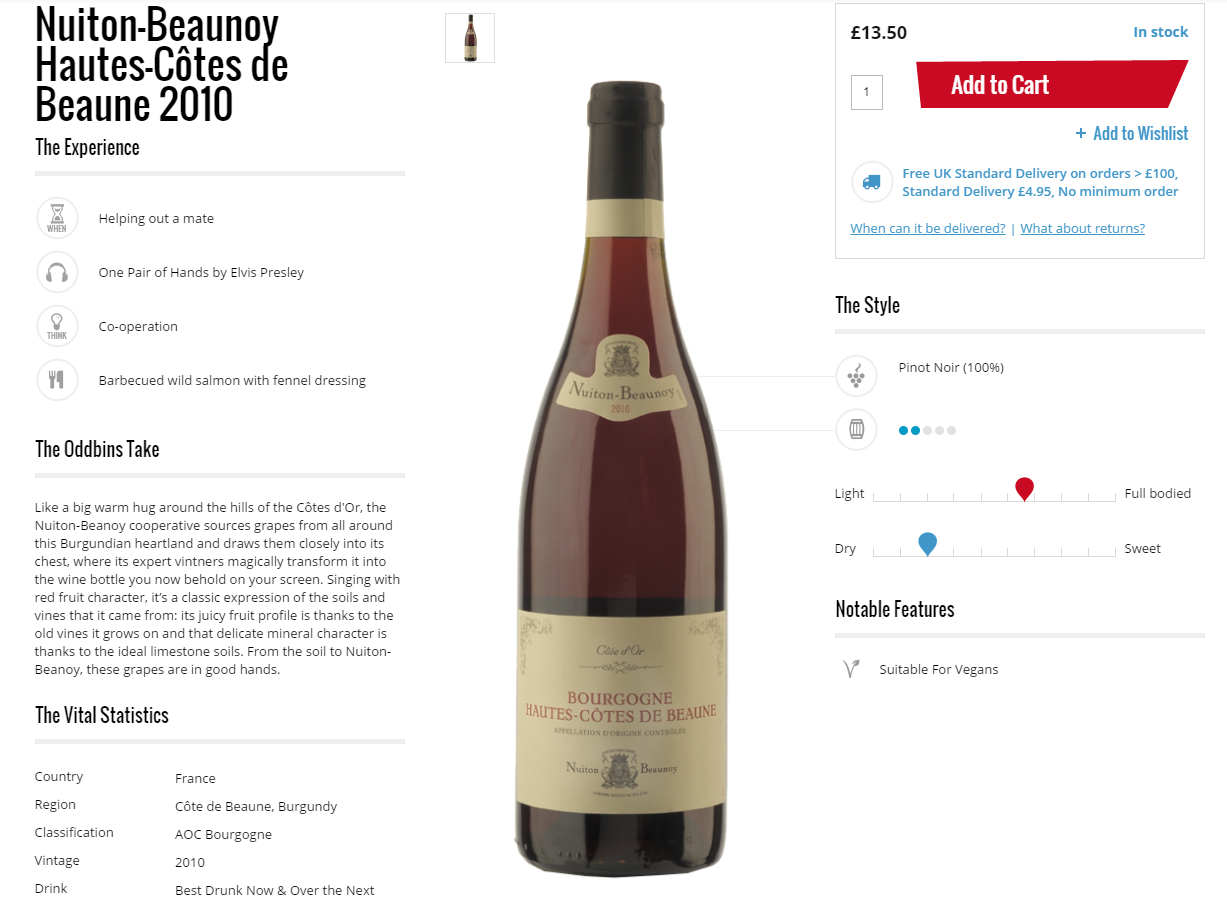 It's one of the latest trends on the web — huge imagery. And just like with food and wine matching graphic, it does the trick — people are attracted by something bright and nice.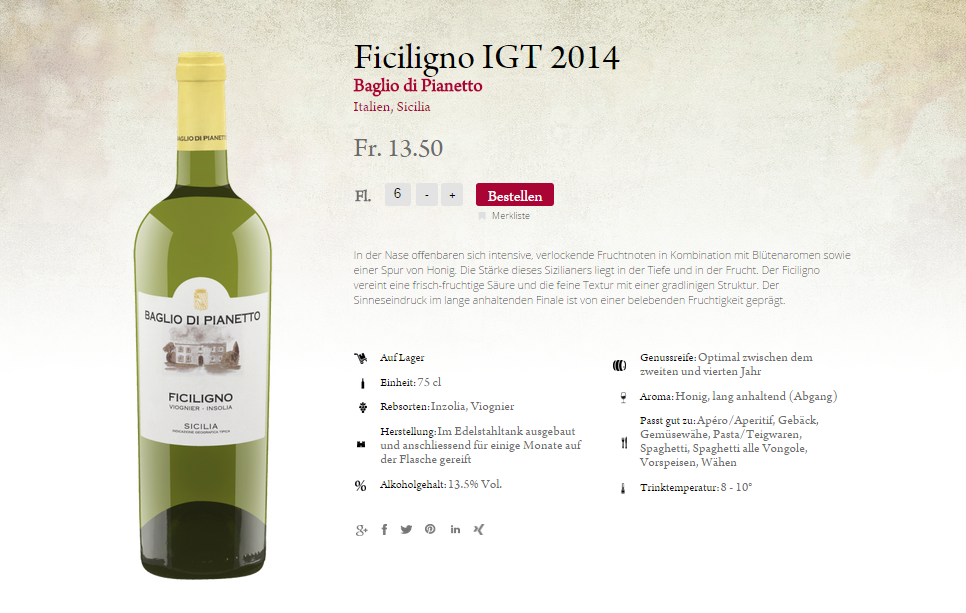 Waitrose Cellar also include a video with a review from an expert: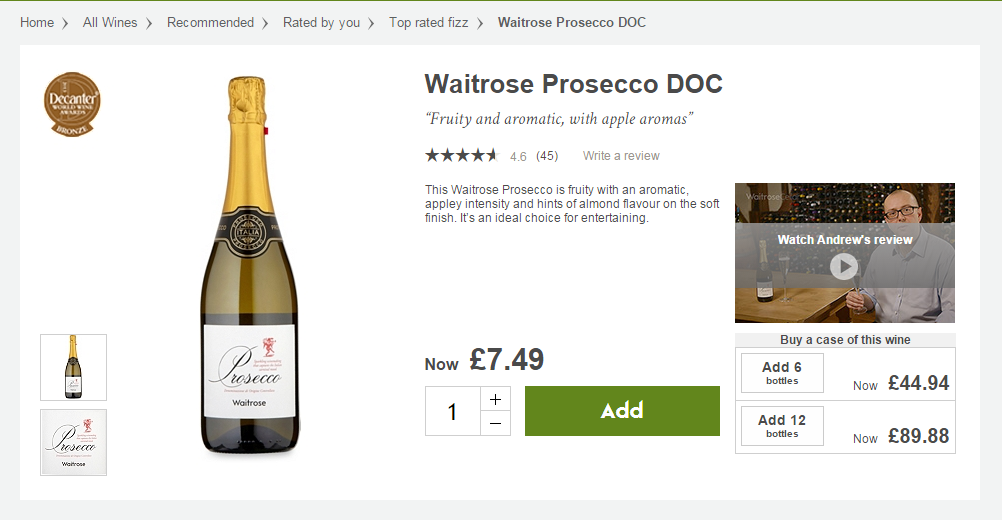 Usually wine is sold in cases of 6 or 12, so it would make sense to use tier pricing feature and show how much each batch will cost.
Instead of showing a lot of textual information, replace it with icons and labels where possible — infographics is popular for a reason.
Oddbin show a set of icons that reveal extra information about grapes, flavour, body and sweetness when you hover them over:

Make sure to include related products such as accessories or glasses and come up with gift sets for special occasions. Another nice feature we noticed at Whiterose Cellar is an icon by the drop-down shopping cart showing how many more bottles you need to add to your cart in order to place an order — a gentle and very user-friendly way of telling your buyers that the minimum order is 6 bottles: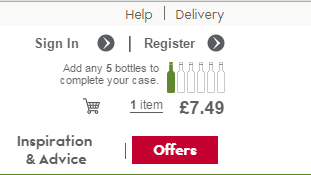 Bottomline: food and wine pairing suggestions, easy-to-use navigation, clearly presented information and inspirational imagery are those simple things that allow your customers to have an amazing online experience. Wine online shopping can be fun, so don't forget to hire someone who is good in Magento web design and enjoy your online business:)